Classic Fall Fashion for Girlbosses
Girlbosses, it's finally time to pull out those sweaters! These fall classics will have you looking cute from the pumpkin patch to the office. As entrepreneurs, we want to look stylish but hardly have time to do our makeup (much less put together a whole outfit!). These pieces are super easy to mix and match, so they'll give you an effortless fall style without taking time out of your morning. And they come at great prices because yeah, we're all ballin' on a budget.
The key for fall -whether you live in Florida or Maine- is layers! Where I live, it's 45 degrees in the morning and 70 in the afternoon. I always make sure to wear a blouse that can stand alone and throw a comfy cardigan or sweater over it for the mornings. I also usually leave the house with thick socks (any Smartwool lovers out there?) and throw an extra pair of short ones in my bag in case I get hot. Finally, I throw on a patterned scarf just for fun. The important part is to wear pieces that can be layered when it gets cold and stand alone when we're lucky enough to get some heat. Check out these items I love to layer and play with when my favorite season comes around!

The Classics
Pair these with any piece and you're set to go!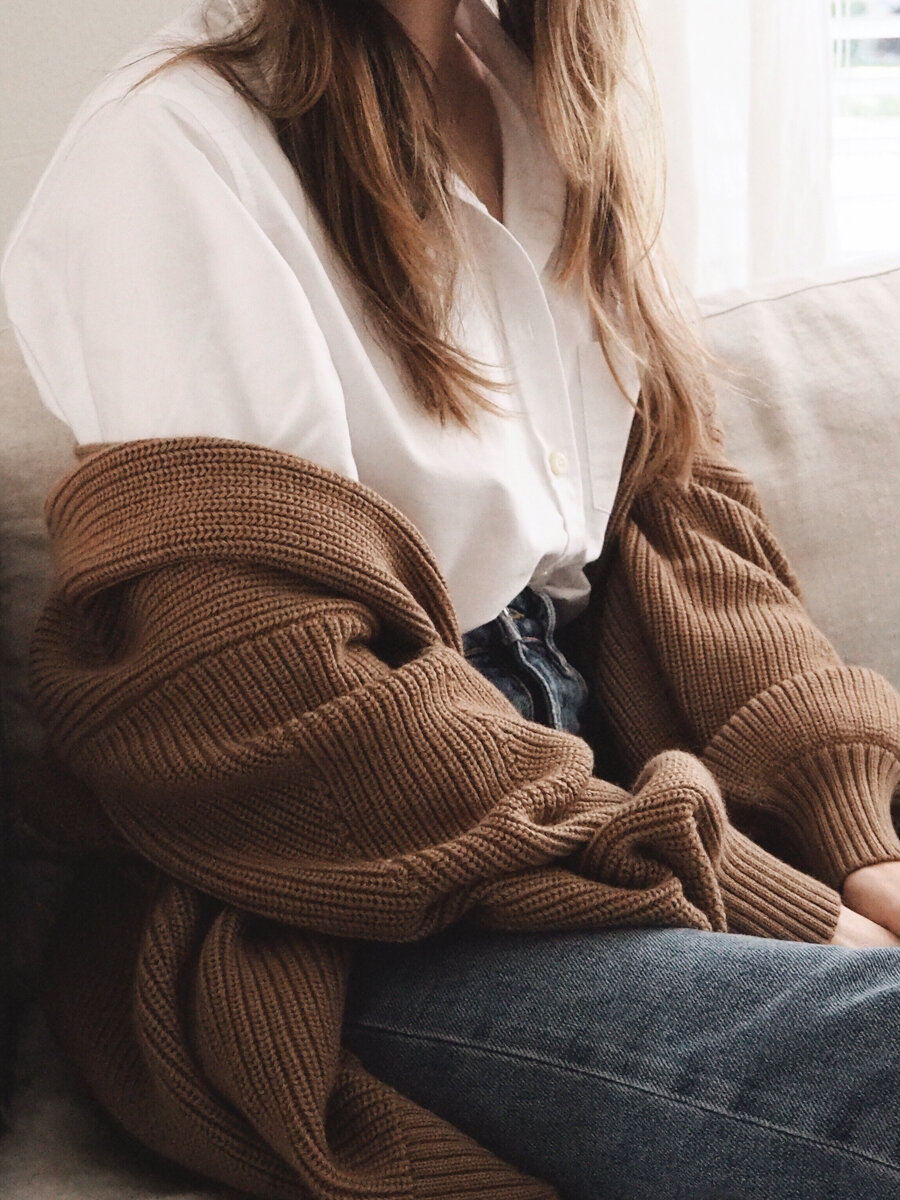 Are these bags perfect for any fall outfit? Yes. Are they spacious for packing extra layers? Always. Can they store the excessive amount of mini pumpkins, cider donuts, and halloween candy you might be collecting this season? Absolutely.
Photo by Leather Cove
Look chic and stay comfy in these playful pieces. These jumpers come in so many styles and materials and are amazing for layering. Perfect for throwing on over a turtleneck and tights, these pieces will make you look cool while the temperature drops.
-Roolee Cathan Button Jumper (Pictured)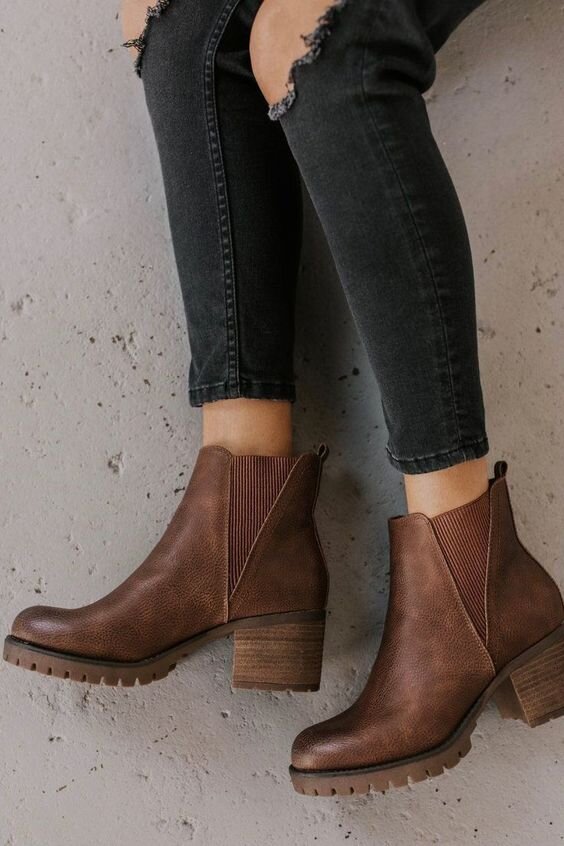 You simply can't go wrong with these! Throw them on with literally anything and you're all set. Be sure to take inventory of your pants before you buy a pair- it's important to find boots with a length than works with most of your pants. I tend to wear a lot of skinny jeans, so I go for medium length boots, but someone with more cropped jeans might need a half-calf style.
-Nordstrom MIA Boot (Pictured)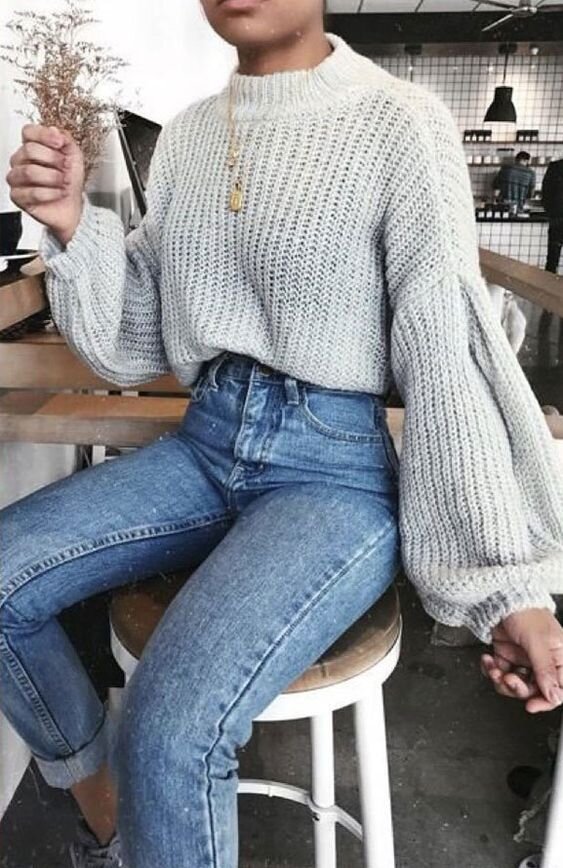 Chunky sweaters make creating a cute outfit easy peasy. Check out different styles before you invest- I personally like drop shoulder sweaters (arm seam is cut lower than the shoulder, as pictured) because of my athletic frame. Whether its a crewneck, v-neck, or cowl neck, find a style you love and invest in one you can wear from October to March!
-Weststylish Turtleneck Sweater
Photo by @night.changes
My Picks
Here's what I've been digging this season!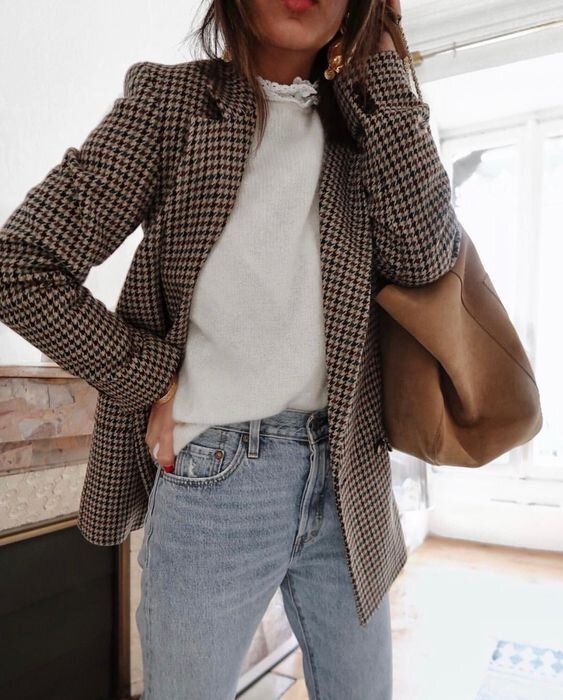 These are my favorite pants for any weekend adventure. Pair these with a cute belt, a tucked in shirt, and a long cardigan for a casual look. Look for a pair with structure and comfort, like my faves from Everlane.
P.S. Don't shy away from a pair that might need to be broken in, that just means they're made of high quality denim!
-ASOS Monki Kimono High Wasted Jean
Photo by Levi's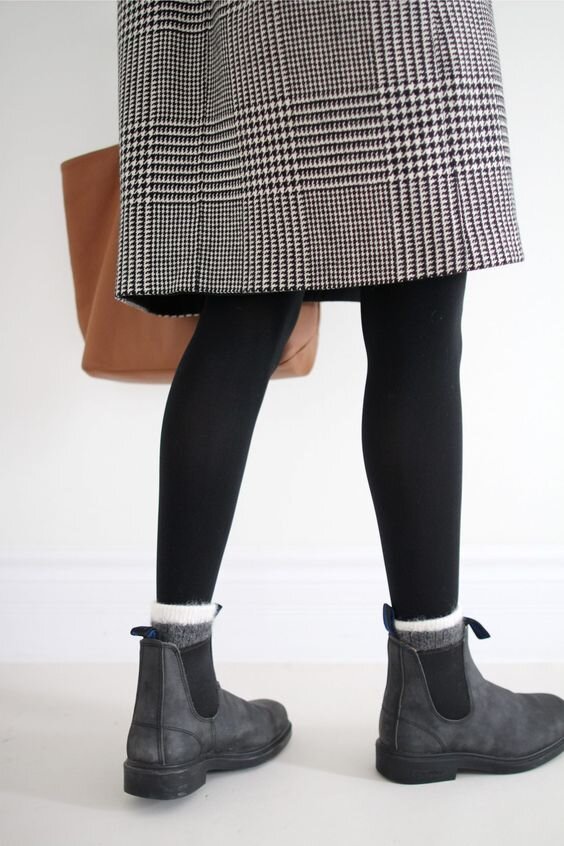 I think I've worn my black Blundstone boots every cold weather season since I bought them. Extremely comfortable and durable in any weather, Chelsea boots like these will pair with almost every outfit. Blundstone also makes a dress pair with a chiseled toe perfect for work!
-Vagabond Shoemakers Kenova Hiker Boot
Photo by Style Bee